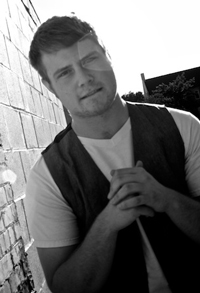 John Tibbs is an amazingly talented 20-year old Christian singer-songwriter and Worship Leader from Anderson, Indiana.
(1) Twitter Testimony (limit your testimony to 140 characters)
I came to know Christ when I was really young, and have been growing in my relationship ever since (@johntibbsmusic)
My God by John Tibbs (Right-click link for Free Download)

Audio clip: Adobe Flash Player (version 9 or above) is required to play this audio clip. Download the latest version here. You also need to have JavaScript enabled in your browser.

(or listen while reading )
(2) Tell us a little bit about you…
I'm a 20 – year old Music Business senior at Anderson University. I'm on staff at Madison Park Church, just north of Indianapolis as the Modern Worship Leader. I'm getting married in May of 2011, and can't wait!
(3) Where can we find your music?