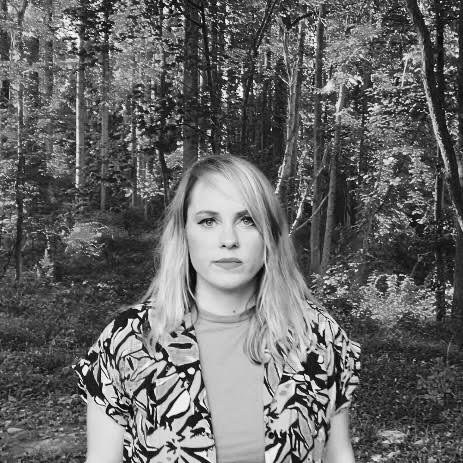 Check out adryelle.com for the Adryelle's website with links to all of her music and social media..
(1) Twitter testimony (your testimony in 140 characters or less)
I had lots of questions in high school, I started searching for answers which took me to study different religions and the "new age". During that time I was also healing from a lot of things. Jesus didn't become real to me till I was in college, even though I had knowledge of him from being raised in the church.
It says in the Word that if something isn't pointing to Jesus then it is of the Antichrist.

Adryelle
(2) Tell us a bit more about you…
I am married, no kids, my day job is music 🙂 I write songs, I do session vocal work and teach music and songwriting as well!
(3) Do you have a favorite song that you have written… and why? Or choose one and talk about the inspiration behind it…
Your Heart is an Ocean, I think the reason I really like this song is that it is talking about God's heart in comparison to an ocean, which, to us humans, is probably the most vast thing on the planet. It's one of the more worshipful songs that I have written. It's simple.
(4) What's your favorite Bible verse, if any?
I think I have different favorite bible verses at different times in my life. I think right now, my favorite bible verse is: Matthew 7:7-12 Ask, and it will be given to you; seek, and you will find; knock, and the door will be opened to you. For everyone who asks receives; he who seeks finds; and to him who knocks, the door will be opened.
Which of you, if his son asks for bread, will give him a stone? Or if he asks for a fish, will give him a snake? So if you who are evil know how to give good gifts to your children, how much more will your Father in heaven give good things to those who ask Him!
In everything, then, do to others as you would have them do to you. For this is the essence of the Law and the Prophets.
This verse tells us that if we seek The Lord we will find him, we wont receive something else. This is comforting to me because I've struggled with the fear that maybe I won't find him or maybe I will find something that I think is him but really isn't. This verse tells us that if we ask for bread we will not receive a stone. We don't have to fear this.
(5) Are you working on new music now?
Yes I am, I am currently working on a series of songs that are telling my story and testimony. I felt like I needed to share it in hopes that others will be encouraged. I am also working on various collaborations with other artists. There has also been some ambient music I have been working on as well. There is a track that will be out with Marstone Mortaine (a neoclassical and ambient artist) in December. Follow me on Instagram for updates on the release! (@adryelle)
(6) Who are your musical influences?
The Cure, Kate Bush, Depeche Mode, Bjork, Joni Mitchell, Fleetwood Mac
(7) Who are your favorite Christian music artists?
Om-53, Rivers and Robots, Amen Jr, The Outsiders, Lovkn, Kelsey Breedlove, Beach Chapel, Red Misery, are just a few!
(8) What church, if any, do you attend? Where located? Are you on the worship team?
Light and Life Christian Fellowship, I have led worship for the youth, but not on a regular basis. I have been training to run live sound lately, that has been really fun :-).